YOU'RE 3 STEPS AWAY FROM EFFORTLESS CAMPING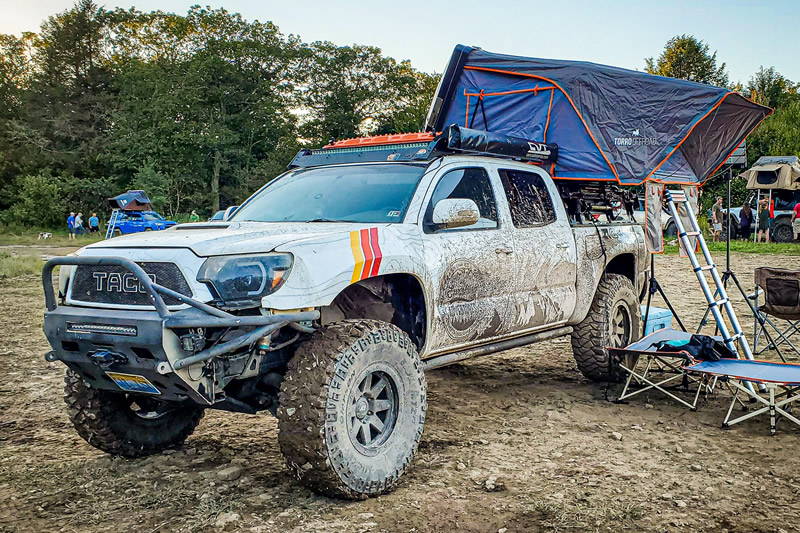 Select a 2-person or 4-person SkyLux Rooftop Tent.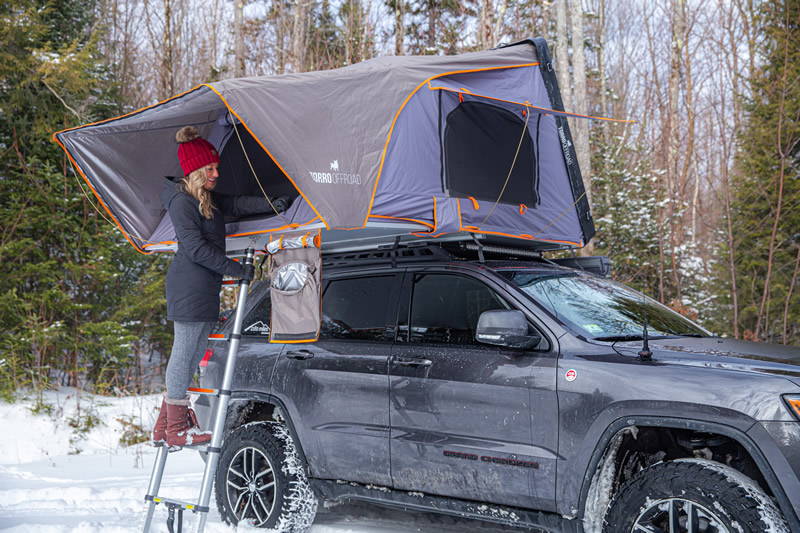 Easily attach the tent to the roof rack or cross-bars of your vehicle.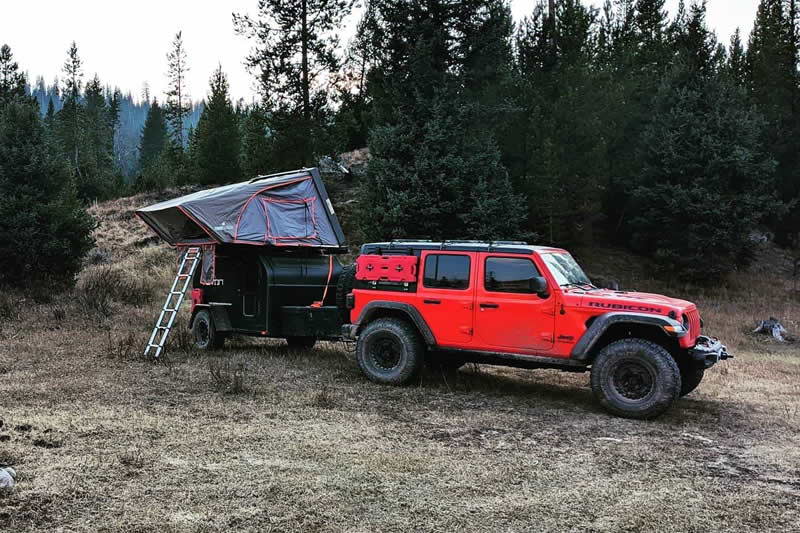 Set up in under 60 seconds and start exploring wherever, whenever.
Explore anywhere. Our tents can handle it. From the hard-shell case to the heavy-duty ladder and strength to withstand gale-force winds, you're totally covered.
Our mattress isn't just comfortable. It has the highest rating of any camping mattress, plus a waterproof, peach-skin cover. You'll be rested up and ready for any adventure.
SkyLux Rooftop Tents fit on most vehicles, including all full-size or short-bed trucks, Jeeps, Subarus, Gladiators, Mini-Coopers, FJ Cruisers, and SUVs.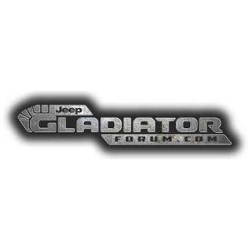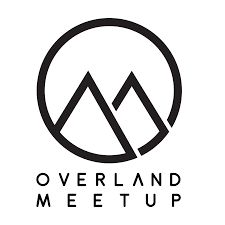 WHAT OUR CUSTOMERS ARE SAYING
"Quality made tent! Very versatile with the insulation kit as far as comfortable temperature range (warm in the winter) and seems very breathable for warmer weather. Customer service is great with quick responses and answers for questions asked. Only drawback I have had is the limited space for space for gear though I can fit my large 2 person sleeping bag and an extra blanket inside with it still completely closing."
Ryan Brunias
Feb 24th, 2020
"I ordered my RTT from Torro Off road and It did take a while... covid issues, but I was very impressed with how Corey handled the delays and updates throughout the process. I did end receiving my RTT and it was very thing I hoped for and more. I would not hesitate to recommend this company again and really appreciate the communication through a very interesting time. Thanks again."
Daniel Franz
Jul 27th, 2020
"RTT arrived today and I am 100% satisfied with the quality! All the extras that Corey J. added because of the wait time was a nice touch that shows his dedication to his customers. Corey provided regular updates via e-mail and video and his team always responded to questions or concerns in a prompt manner and maintained transparency.
I wish you and your company Great success in the future!"
Mike C
Jul 13th, 2020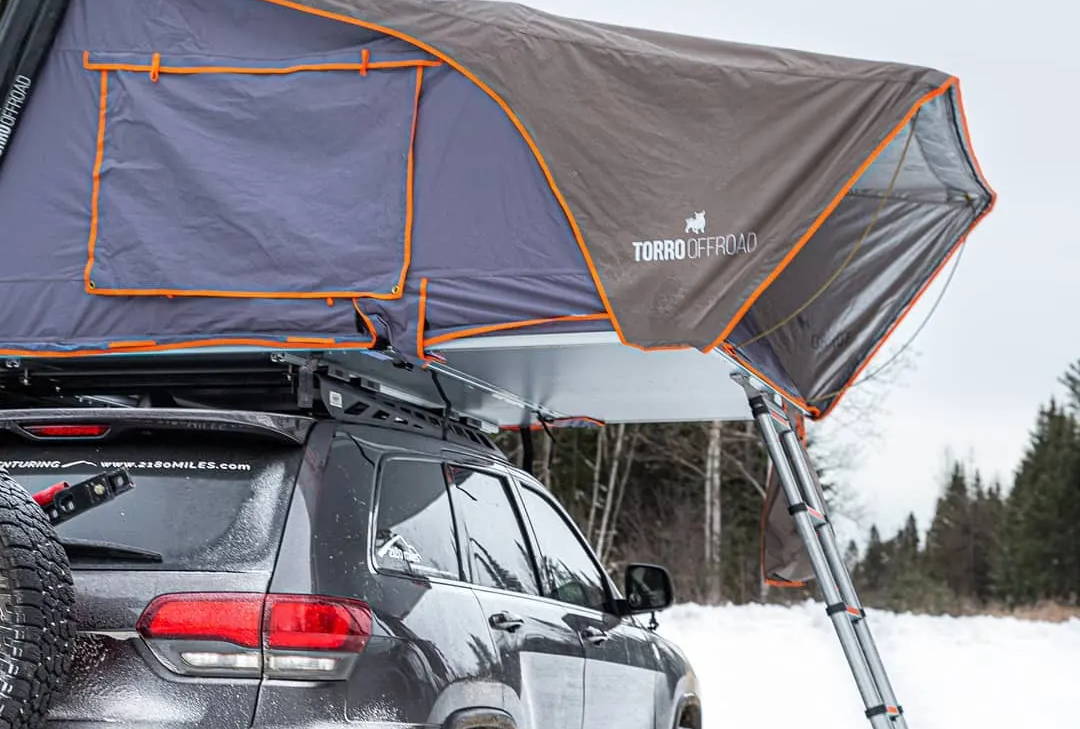 #1 HARD SHELL ROOFTOP TENT ON THE PLANET.
Most people long for outdoor adventure, but only end up with a low-quality experience. With Torro Offroad, you'll have everything you need for a reliable, hassle-free trip – so you can spend more time enjoying it, not regretting it.
| | | | |
| --- | --- | --- | --- |
| PRODUCT FEATURES: | iKamper | SkyLux Bantam | SkyLux RTT |
| Aluminum stents included. Rated for near-gale force winds (35+ mph) | | | |
| Comfortably sleeps 2 people | | | |
| Sets up and breaks down in less than 2 minutes | | | |
| Comfortably sleeps 3-4 people (2 adults/2 kids) | | | |
| King-sized quilted high-density foam mattress with a waterproof peach-skin cover | | | |
| Waterproof and removable rainfly, window shades and zippers | | | |
| Upgraded heavy-duty aluminum telescoping ladder w/ quick release latches | | | |
| Ruggedized black hardshell case with stainless steel locks | | | |
| Handmade waterproof 280GSM Ripstop canvas w/ polyurethane coating (PU3000) | | | |
| Integrated LED Lights (Inside/outside) with a single control switch | | | |
| 5 year warranty on all rooftop tents | | | |